Even the guys love Taffy by Monat. 
That's right.. I have been using Monat Taffy now ever sense they launched this new product and it is the bomb..  If you have a hard time keeping curls or any style you seriously need to add this to your routine!  This wonder-product provides a really amazing pliable hold to keep your style without making it look like a hair helmet everytime you move your head.  Instantly brings vitality to hair with its unique combination of natural botanicals in a pliable sculpting base. Amplify and enhance your hairstyles with immediate results that can last all day and into the night.
This is how to use it:  * Dip finger into the taffy and what comes out is what you use.  * Rub well into hands for an even distribution. It will feel tacky at first but dries super soft with a nice, light hold.  * Scrunch hair using Taffy.  * Run fingers through hair to relax the curls from more wave-curl vs spiral curt!  * You can also add 1 or 2 drops of Rejuvenique Oil for added shine and smoothness as a  finisher.  * Mostly used as a dry finisher but some curly girls use while hair is wet (which is how I use it.)  * It gives curls that extra shape.  # style as usual.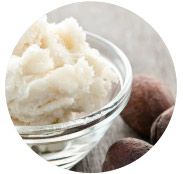 CAPIXYL™
An emollient blend that helps to protect the scalp, strengthen and thicken hair while supporting natural growth.
PROCATALINE™
Featuring Pea Extract, this high-tech blend supports healthy, younger-looking hair by helping to protect your tresses from UV damage and environmental factors.
REJUVENIQE®
A blend of 13+ Natural Plant and Essential Oils rich in omega fatty acids, antioxidants and nutrients highly compatible with the skin and hair.
CRODASORB™
A powerful ingredient that helps protect against the sun's damaging UV rays, preserving hair's natural pigmentation and keeping strands protected and strong.
WE SAY "NO" TO TOXIC INGREDIENTS.
Parabens

SLS/SLES

Cyclic Silicones

BHT

DEA/MEA

Polyethylene Glycol

Phthalates

Phenoxyethanol

Petrolatum

Mineral Oil

Paraffin Wax

Triclosan

Plastic Microbeads

Formaldehyde Releasers

Harmful Colors

Harmful Fragrances
You don't have to be a curly hair girl to use the Taffy.. I only dream of having hair like that.. but it still gives me the hold I need and want.   Watch this short video that shows you how to use this amazing product.  Its one of my favorites and I use it every time I wash my hair .